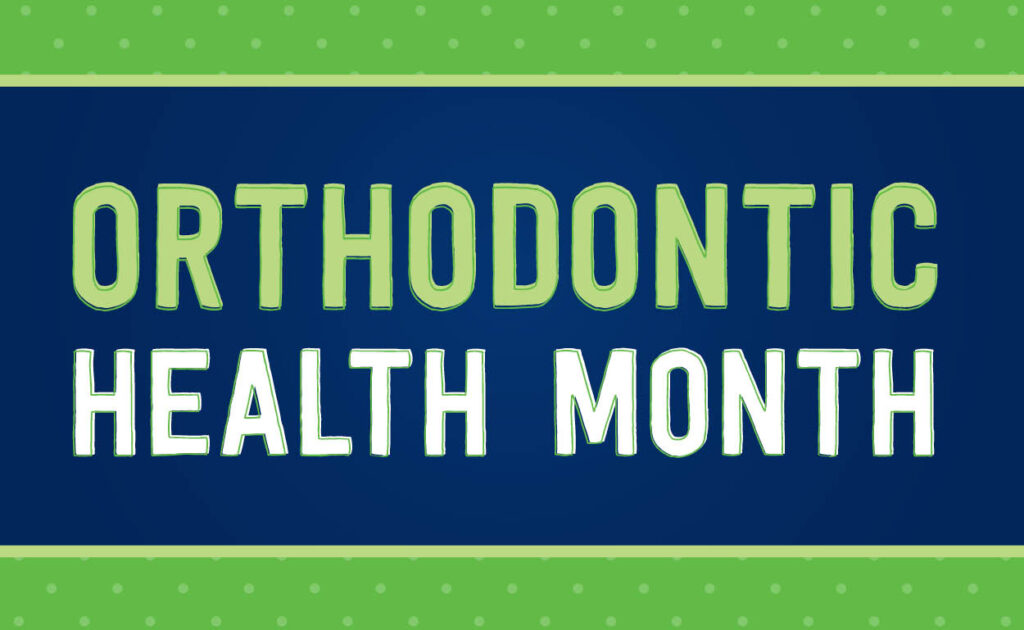 Join us to celebrate one of our favorite months of the entire year! October is National Orthodontic Health Month and we want to bring awareness to how important staying up to date on your orthodontic health is. Not only does a beautiful smile make you feel confident, but it also has so many physical health benefits to having a healthy smile! Read more about the many benefits of taking care of your gums and teeth the right way below.
Straight Teeth are Easier to Clean
Straight teeth are easier to clean. Not only does this make mornings and evenings easier when brushing and flossing our teeth, it means there is less room for tooth decay. Teeth that are overcrowded and misaligned are harder to clean and you are bound to miss those hard-to-reach spots when you're cleaning your teeth. Without seeing your orthodontist and fixing your orthodontic needs, there is a far greater chance your tooth enamel might erode. Tooth erosion occurs when acids wear away the enamel on your teeth.
Avoid Problems with Breathing, Swallowing, or Talking
Another benefit of treating your orthodontic problems correctly is to avoid breathing, swallowing, or talking problems. While some may overlook this issue, this is a very big concern when you don't take care of your teeth properly. Crooked teeth can lead to lisp or slurring in one's speaking abilities. The good news is this can be fixed with braces or Invisalign®! Crowded and crooked teeth can also lead to issues with eating due if you have an overbite or jaw issue. It can also lead to problems fully chewing which will lead to digestive issues.
Prevent Headaches with Orthodontic Care
Many people suffer from chronic headaches and we know how painful and uncomfortable they can be. In some cases, people are experiencing those headaches as a side effect of crooked teeth. The team here at Pridemore & Cox Orthodontics would love to help you alleviate those problems with the right orthodontic care.
Many Perks to Orthodontic Treatment
As you can see, there are many advantages to having proper orthodontic treatment. While this isn't all of the perks, we fully believe that a beautiful and healthy smile leads to overall improved quality of life. If you are ready to start your orthodontic journey, give us a call today at (706) 237-8501 to set up a complimentary consultation! Happy Orthodontic Health Month!